GM Demolition in Lancashire
GM Demolition have a lengthy portfolio of diverse projects that have been carried out for residential, Business and council clients,
Being an expert in demolition we always complete the work in hand to with the highest standard of care.
A carefully considered strategy is essential for every job we undertake, which is why we execute with a high level of precision.
Where demolition of any kind of building is proposed, we will supply details of how we intend to carry out the demolition and how we propose to restore the site afterwards.
We will assess every building that requires demolishing and adhere to the correct guidelines to proceed with the work.
GMD is a company that will offer concise solutions to our client's often complex problems.
The Company is structured with an aim to provide an innovative and creative approach to all aspects of demolition, site clearance and site remediation often as a complete package.
Our projects are managed in house. Our own plant and machinery is used to complete each job. We Work in commercial, industrial, domestic and public service buildings.
Each Project is managed at the highest possible standard, providing a safe and controlled environment.
Our Managers and operators, have many year's experience in this industry. All our Operators are trained and certified on regular refresher training courses when required, to maintain accreditations and familiarity with legislation changes and advancements industry techniques and practices.
Choosing the right demolition company for your project is essential.
Every project we undertake is carefully planned, with a Risk Assessment and Method Statement being drawn up and followed closely.
Demolition Services
Professional expertise

Safe and reliable service

Legally compliant

Meticulous and Coordinated

Competitive Prices

Approved Codes of Practise

Independent Audit

Rigorous Quality control
Products for Demolition
Breakers and demolition tools

Mobile crushers and screens

Rock Tools

Spare Parts and wear parts

Surface Drill Rigs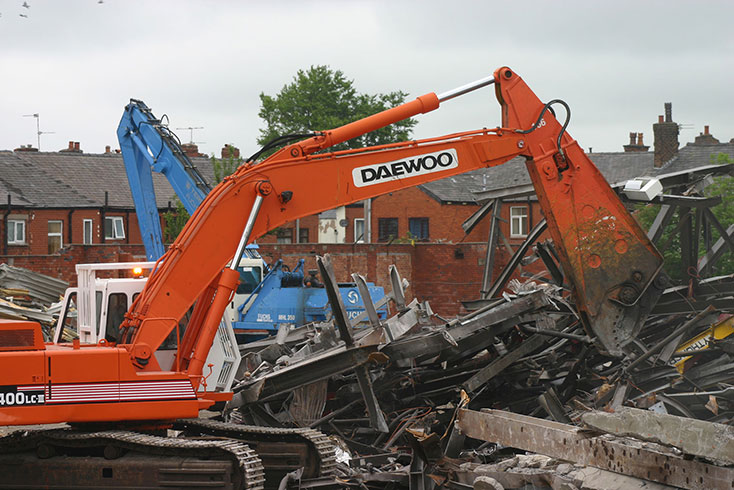 Residential
On the even most complex and challenging of building demolition projects, our promise to our clients is the protection of their regulation, with safe and efficient project delivery, by our trained and certified workforce.
With any demolition project, satisfaction is always guaranteed. Every Job is overlooked to ensure every process is completed with the best quality, service and care.
Whether your project involves a single family home, or multiple homes, we can handle everything.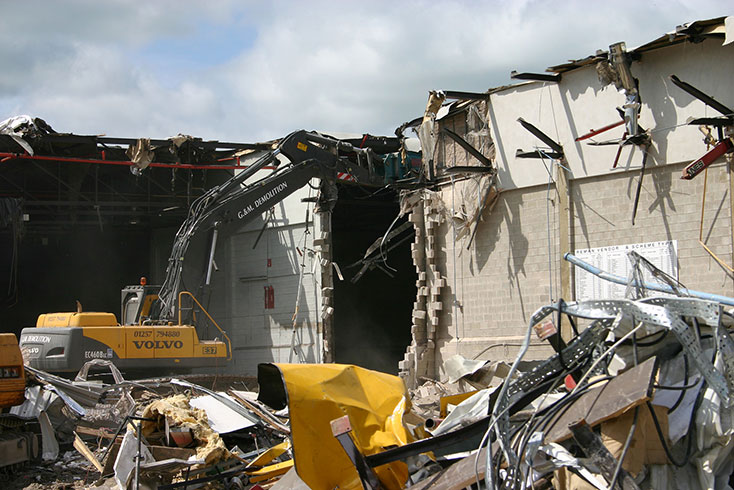 Business
GM Demolition provides a full range of services for the removal of commercial structures and facilities. We provide a selection of demolition services, sometimes this can include removal of architectural features, as well as structural components.
We frequently work in the most challenging of environments, where assets are to be protected, environmental factors need to be addressed and schedules are challenging.
Our focus is to provide the highest service while ensuring safe procedures to allow our client to rapidly return their real estate back into productive use.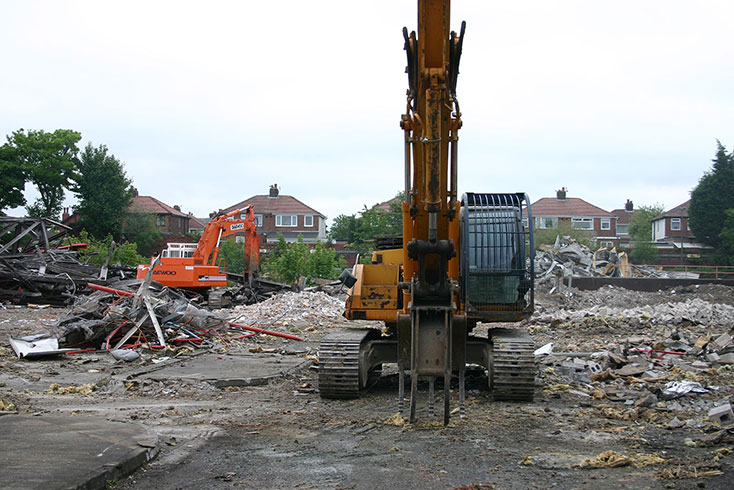 Local Authority
We will always adhere to the regulations set by the local authority, before starting any new project.
When giving notice to the council we always advise the council in writing, giving them full details of the demolition, and the person that is undertaking the work.
Our focus is to ensure that all safety standards are achieved and all legislation  is adhered to with every project undertaken.
GM Demolition are able to offer concise solutions to our clients often complex problems.
The company is structured with an aim to provide an innovative and creative approach to all aspects of demolition. Site Clearance often as a complete package.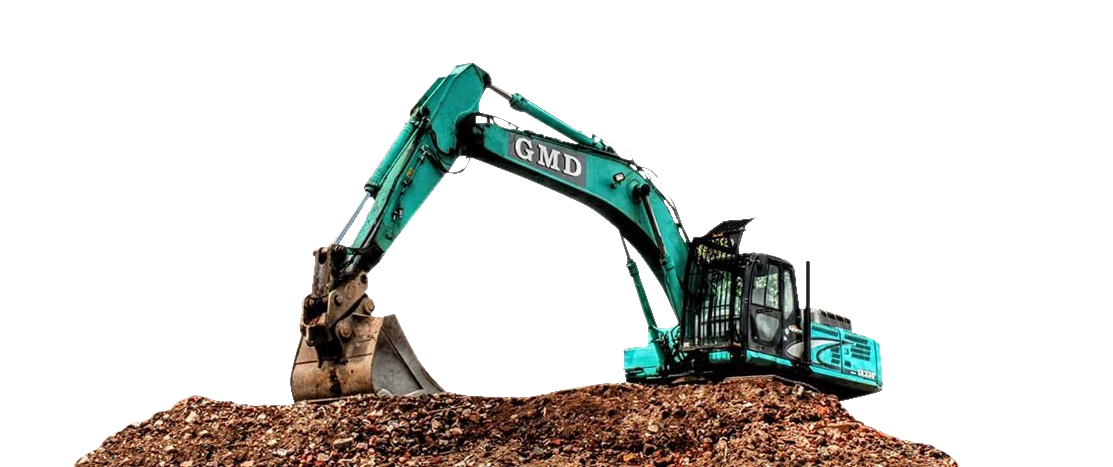 Recent Projects
Some of the projects that GM Demolition have completed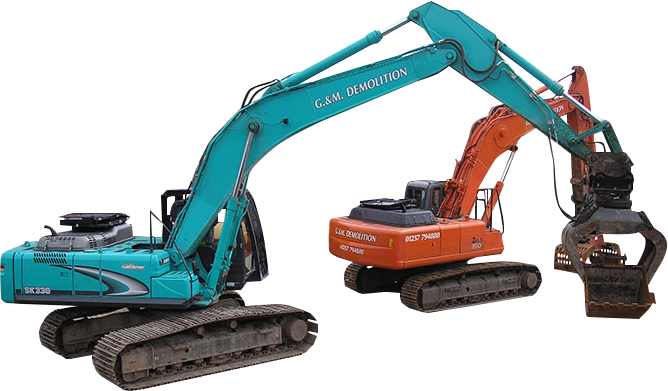 Latest Photographs
At GM Demolition, we pride ourselves in the work we have undertaken, and work that is on going.
Please see below our gallery of the projects we were appointed to complete